To Bead True Blue - The Tucson Bead Show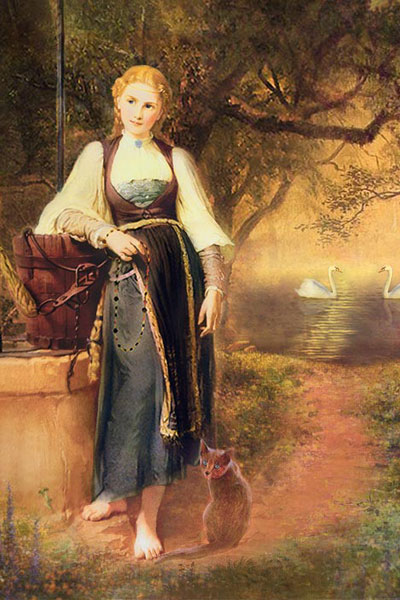 It is a tradition for gallery owners and designers to gather in Tucson every year and search for new and exciting beads, gemstones, and jewelry –and To Bead True Blue is at the top of the list, with artists chosen by invitation and juried application.
Fast Facts
2018 Exhibitor & Workshop lists coming soon
Held in Tucson, AZ, Jan 27 - Feb 3, 2018
Thousands of products offered
Exhibits & workshops daily, 10am-6pm
No admission charge, open to the public
Complimentary shuttle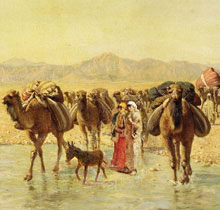 All told over 1000 artisan booths, galleries, and merchant displays are presented by well-known artisans and emerging designers, with beadmakers, jewelers, metalworkers, gemcutters, clay and fiber artists, and wholesale suppliers.
The product list encompasses rarely-exhibited lampwork glass bead masterpieces, hand-crafted artistic polymer and silver clay beads, vintage, and antique beads, as well as a vast assortment of artisan resources, components and hard-to-find boutique arts such as hand-dyed silks, hand-woven textiles, handmade accessories, handbags, and embellished trims.
By consistently offering high-quality merchandise to gallery owners and designers –To Bead True Blue defines what a bead show should be.
Wholesale Opportunities
To Bead True Blue and The Tucson Bead Show are open to the public, with no admission charge. Whether you are an artist, craftsperson, hobbyist, jewelry store owner, merchant, or gallery owner, you will be sure to find the highest quality merchandise at excellent prices.
To Bead True Blue features a wholesale only ballroom, offering a rare opportunity to meet with industry leaders who will be showcasing their newest products.
While most To Bead True Blue and The Tucson Bead Show exhibitors sell to both wholesale and retail buyers, some exhibitors are wholesale only, and sell only to individuals with a valid resale license, with volume discounts. Register online today as a wholesale buyer to receive expedied show entry and a printed Wholesale Buyer badge.
Featured Exhibitors
To Bead True Blue and The Tucson Bead Show brings together the best exhibitors –established and emerging artisans and high-quality merchants. The artisans are selected for their skills in artistic beadmaking, lapidary arts, jewelry design, polymer clay, and fiber arts –skills that make it possible to create original, handmade, one-of-a-kind designs, which reflect both traditional handwork and contemporary design. The merchants are chosen for their selection of quality jewelry elements and artisan supplies and for their ability to offer exclusive lines –and many are offered only at To Bead True Blue. See complete list.
Christi Friesen
Christi is an award-winning artist and international teacher as well as the author of 11 books on creating with polymer & mixed media. She creates focal beads, brooches and jewelry as well as sculptural pieces and art vessels. Her workshops emphasize creativity and showcase the many ways to incorporate embellishments into polymer clay, epoxy clay and resin. www.christifriesen.com
Starman, Inc.
The premium collection of Wholesale Czech fire polish, handmade Czech lampwork, Czech crystal, hand pressed Czech beads, rhinestone findings, glass pearls, cut glass beads, and TOHO seed beads, size 11, 15, 8 and 6 along with bead mixes and kits. Wholesale Only. www.czechbeads.com
Featured Workshops
In addition to exhibits, the Tucson show will present 700 workshops, during the show, for attendees who want to roll up their sleeves and explore their creative side. Workshops are in jewelry design, bead making, metal work, art clay, enameling, kumihimo, pattern design, bead weaving, wire work, metal clay techniques, bronze work, soldering, stone setting, leatherwork, etching, paper arts, and color-on-metal. Below are a few featured classes, see complete list.
Instructor: Debora Mauser
Debora Mauser is a nationally known instructor that has been teaching for 7 years. She has been featured in many national magazines, has an online video with Craftsy and is a Certified Instructor with Painting with Fire... (read more)
Skill Level: All
Dates/Times: January 30, from 2:00pm to 5:00pm
Fees: $125
Using both liquid and 80 mesh enamel, learn to scratch in designs and fire the enamel to create one of a kind enamel components. We will use the Painting with Fire (torch enameling) method of enameling. Each student will have their own torching station, and their choice of enamel colors. The possibilities are unlimited! No tools needed (read more & registration)
Instructor: Eva Sherman
Http://www.grandriverbeads.com/index.html
Skill Level: All
Dates/Times: January 30, from 9:00am to 12:30pm
Fees: $125 » includes all required materials and use of tools
Make it today, wear it tonight! In this class we will use fire to create a broad spectrum of color while creating a one of a kind patterned copper canvas. All flame painted copper will be sealed to preserve the patina before being installed on a premade leather cuff. With just a few basic metal working skills, students will complete two (one for you and one... (read more & registration)
Apply to Exhibit
Since 1992, Bead & Design shows have promoted a wide diversity of exhibitors –with 2500 artisans and tradespeople having traveled from 50 countries to come together and exhibit their work. Bead & Design attendees are numbered in the hundreds of thousands, and growing.
We are confident that each Bead & Design show offers a dynamic business opportunity, and If you have an interest in exhibiting, Apply Online or Contact Us. Early reservation is important –exhibit space is booked in advance.