January 11-14, 2018 • Hilton Pasadena, 168 S Los Robles Ave, Pasadena, CA • Thursday-Sunday, 10am-6pm daily.
Open to the public --everyone is welcome. Shop and buy direct from artisans and tradespeople at excellent prices --beads, art clothing, jewelry, gemstones, textiles, findings, embellishments; the largest selection of handcrafted beads, art jewelry & gems, offered for the first time and by the artisans themselves; an array of designer accessories such as felted hats, artwear, hand-dyed silks, hand tooled leather, and eco-dyed & upcycled clothing.
30,000 square feet of exhibit space, 300 exhibits, 150 workshops, $10 admission at the door (good for all 4 days).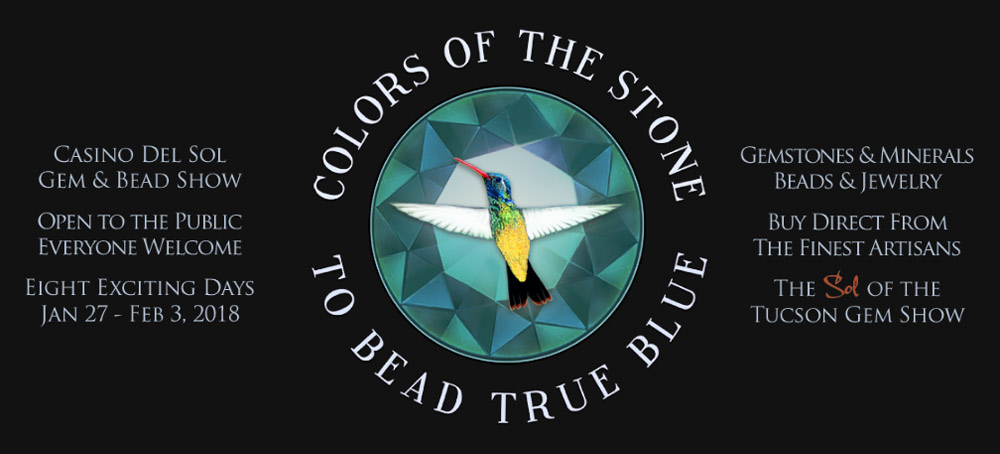 What People Say
...shows have a rich diversity...over six hundred vendors represent some forty-eight countries, sell gems, carvings, contemporary glass, enameled beads to African trade beads...Robert K. Liu, Ornament Magazine
If you're looking to build your bead wardrobe...look for the Lipstick Ranch, which specializes in handmade and hand-painted rusted iron pendants shaped like classic pistols, cowgirls and bull's heads...Emili Vesilind, Los Angeles Times
Dennis Lam, from Beauty and the Beads… described the attendees at the Pasadena show as 'very nice' with 'good energy.'Taylor Gonzales, PCC Courier
Lillian Todaro displayed her stunning bead sculpture – what she calls wearable art – alongside the numerous books she has written on the subject. These time consuming pieces are one-of-a-kind and some take over 50 hours to create but she is happy to share her craft...Veronica An, Pasadena Now