Workshop List
Pasadena Bead & Design Show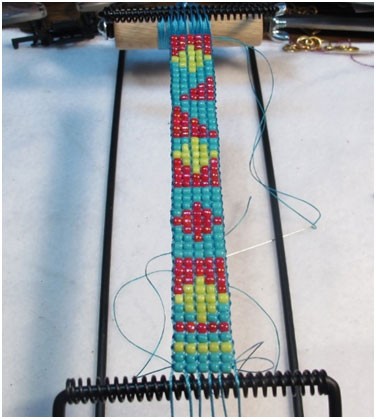 Bead-Loom-Woven Bracelet or Choker
January 17, 10:30am - 1:00pm
Beadwork Class By Susan Ryza
Class Fee: $69.00
Kit Fee: $15.00 For loom and needles.
Skill Level: All
Learn to set up and weave on a Native American style bead loom and create a beautiful, beaded bracelet or choker with a braided, macrame slide closure! In this class, you'll learn to design your own weaving patterns, take home a finished bracelet or choker, and learn a unique, easy-to-use method of finishing off your woven projects. Choose from a wide range of bead and cord colors! For more information and to sign up for the workshop, email susan@susanryza.com or call 310-944-1299. Location: California Room, Booth C182-183
To register for this class, please click the button below...